Sunday's ride was for the seriously skilled and hyper-manic ;-)
We rounded up the ponies for a rock-fest of a jaunt.
Yessir ... they will pummel you into the rocky ground ;-) ...
(click on any pic to view the entire photo album for the day)
Six riders in all, we had the gamut covered in skill, talent and outright mtbBrilliance:
IttyBitty trotting up a mess of a pitch
For Itty's pix, click
HERE
.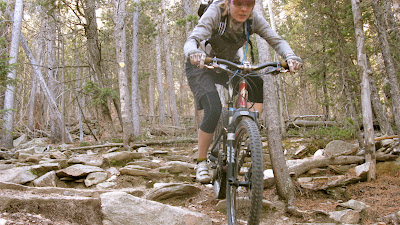 MyssT mastering the tricky bits
SuperCyn
, mastermind, skillin' it natural-like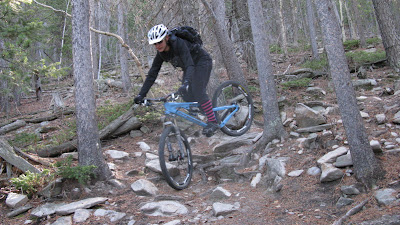 MyssKim in her signature front-wheelie stylee
For MyssKims pix, click
HERE
.
and most especially, MyssMeg -- the secret, smooth weapon ;-)
MyssJeny, your truly ;-) tryin' to align pony, body and trail...
(
photo credit Itty
)
We were missing one ghost-ryder,
MissM
... who was out gallivanting and showing off on other trails. For MyssM's account of her rock-flingin' experience, click
HERE
.
Watch out kids...
;-)
jj